Meet the Doctors
At Smiles on Cass, we pride ourselves on providing gentle, comprehensive dental care in a comfortable, modern setting. Your comfort and safety is our top priority, so you can be confident knowing that all equipment is up-to-date and maintained according to strict guidelines. We strive to provide our patients with the latest in advanced technology so that we can diagnose and treat your dental needs with greater accuracy and efficiency. The team at Smiles on Cass tailors everything in our office towards enhancing each patient's dental experience. So, what are you waiting for? Come see for yourself!
Dr. Francis Tan and Dr. Jennifer Tan are the husband and wife dental team behind Smiles on Cass. Together with their staff, the Smiles on Cass team looks forward to providing quality dental care for you and your entire family.
The opening of Smiles On Cass in Darien is a very exciting and special event for the doctors. As past, as well as current, residents of Darien, Drs. Francis and Jennifer Tan are your neighbors and look forward to making Smiles On Cass a part of the community.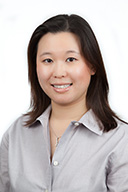 Dr. Jennifer Tan is excited to "come home" to take care of the people in the community where she grew up. As a past Darien resident, she attended Fairview Elementary School, Eisenhower Jr. High, and Downers Grove South High School. She was an active member of the Eisenhower band program and has many fond childhood memories of the Darien community. Dr. Jennifer then completed her undergraduate studies at Loyola University Chicago and received her Doctor of Dental Surgery degree from University of Illinois at Chicago. She is an active member of the American Dental Association, Illinois State Dental Association, and Chicago Dental Society. She considers herself a "lifetime learner" and enjoys taking continuing education courses to expand her knowledge on current trends in dentistry.
Dr. Francis Tan moved to the Darien area when he was in high school. He attended Downers Grove South High School and then the University of Illinois at Chicago for his bioengineering degree. He then proceeded to receive his Doctor of Dental Surgery degree from the University of Illinois at Chicago. Dr. Francis is a strong believer in continuing education and has specifically received additional training for implant placement and restoration, periodontal crown lengthening, and limited orthodontic treatment to expand his knowledge so he can better treat his patients.
In 2009, the doctors moved back to Darien to be closer to their families and in anticipation of starting a family of their own. With their fond memories of the area, they knew that Darien was the place they wanted to settle down and create new memories. They look forward to raising their daughter in the town they call home. In their spare time, Dr. Jennifer enjoys reading historical fiction and and Dr. Francis enjoys playing poker and tennis.
Drs. Francis and Jennifer Tan are your Darien dentists. This is their community as well as yours and they look forward to being your dental resource for many years to come.